2021 Medilaw Group Webinar Highlight Reel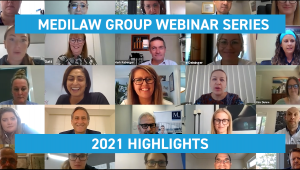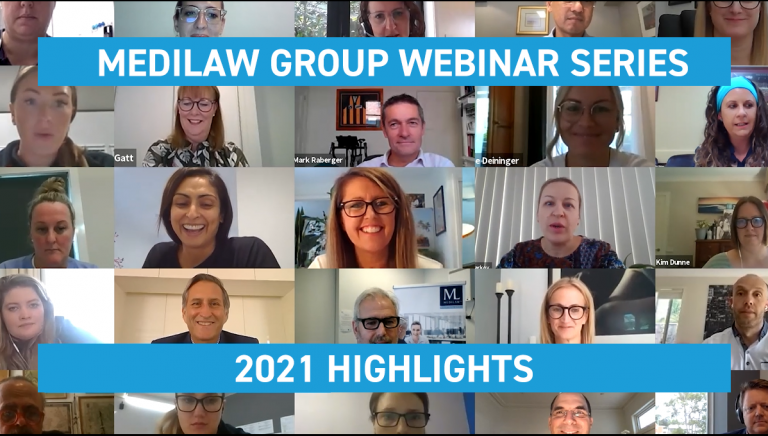 (Click photo to view highlight reel of Medilaw Group 2021 Webinar Series)
How our webinar series started
Medilaw Group quickly adapted our national education program to a webinar series as the impacts of COVID lockdowns were felt in early 2020.
We appreciate that customers value building the knowledge of specific conditions such as somatoform disorders and anxiety, as well as hearing different perspectives to assist managing an ageing workforce or chronic pain and long tail claims and other challenges.
Thank you!
Over the past 18 months Medilaw Group has run 20+ webinars featuring more than 50 expert panellists including medical specialists, lawyers, rehabilitation specialists and academics. We thank each of our panelists for their generosity of time and knowledge sharing.
We have also had more than 5,700 customers, across all sectors nationally, join us for these sessions. It is common for each of our webinars to attract between 300 – 500 attendees.
THANK YOU for your support of our webinar program, we have enjoyed you joining our conversations.
Accessing our webinar library
What's next in 2022?
We'd love to hear from you! Let us know which topics you'd like us to cover in 2022 using this short questionnaire. Click this link to let us know now: https://www.surveymonkey.com/r/WMW6HCM