Early tailored intervention can be critical when supporting a person with a mental health condition to recover and ultimately return to optimal health and work. That's where MindHub comes in.
Developed in conjunction with WorkFocus Australia, MindHub brings together experts from across medical and allied health fields including psychologists, psychiatrists, rehabilitation counsellors and occupational therapists for a faster recovery for your client and a return to optimal health and work.
MindHub provides:
Specialised psychological services
Fast tracked access to treatment – right specialists at the right time
MindHub results in:
Improved diagnostic accuracy
Fast access to evidence-based treatment
The program has demonstrated benefits:
Further information is available
Our MindHub brochure provides further detail on this specialised psychological service, including the process, expected timing and the outcomes from participants to date. For your copy of this brochure, please make a request via the form below.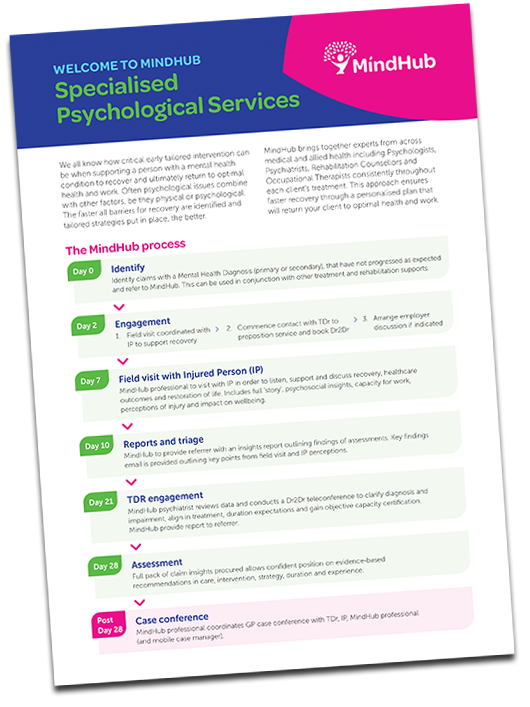 MindHub has been developed in conjunction with WorkFocus Australia
Since their beginnings in 1989, workplace rehabilitation provider WorkFocus Australia has understood the importance of health and work in the context of life. Now with over 52 national service locations, WorkFocus Australia is wherever their clients need them, when they need them most.
WorkFocus Australia offers a dedicated team of over 250 allied health professionals who use their talents, experience and clinically-evidenced strategies to create personal plans that return people to health and work after an accident or injury.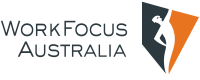 Learn more
If you would like to speak with us about MindHub, please contact Medilaw and our friendly reception team will be happy to assist you.