The quality of care for low back pain in primary practice is variable and too often injured people are being directed by their treaters to have interventions that may not be evidence based or offer good outcomes.
Over-servicing of elective medical procedures and provision of non evidence-based services are contributing to risk and costs but not improving health outcomes.
Our Back on Track service functions as a circuit breaker to:
Reduce instances of unnecessary radiological and surgical interventions
Foster best practice care
Improve health and return to work outcomes
The service involves the following steps:
We engage with the injured person and their treating GP at the earliest opportunity
Clinical examination and holistic assessment to identify when radiological imaging is required
Support better used of conservative care across all relevant domains
Enhance the education of the injured person and their treating GP
Independently validate any recommendations for surgery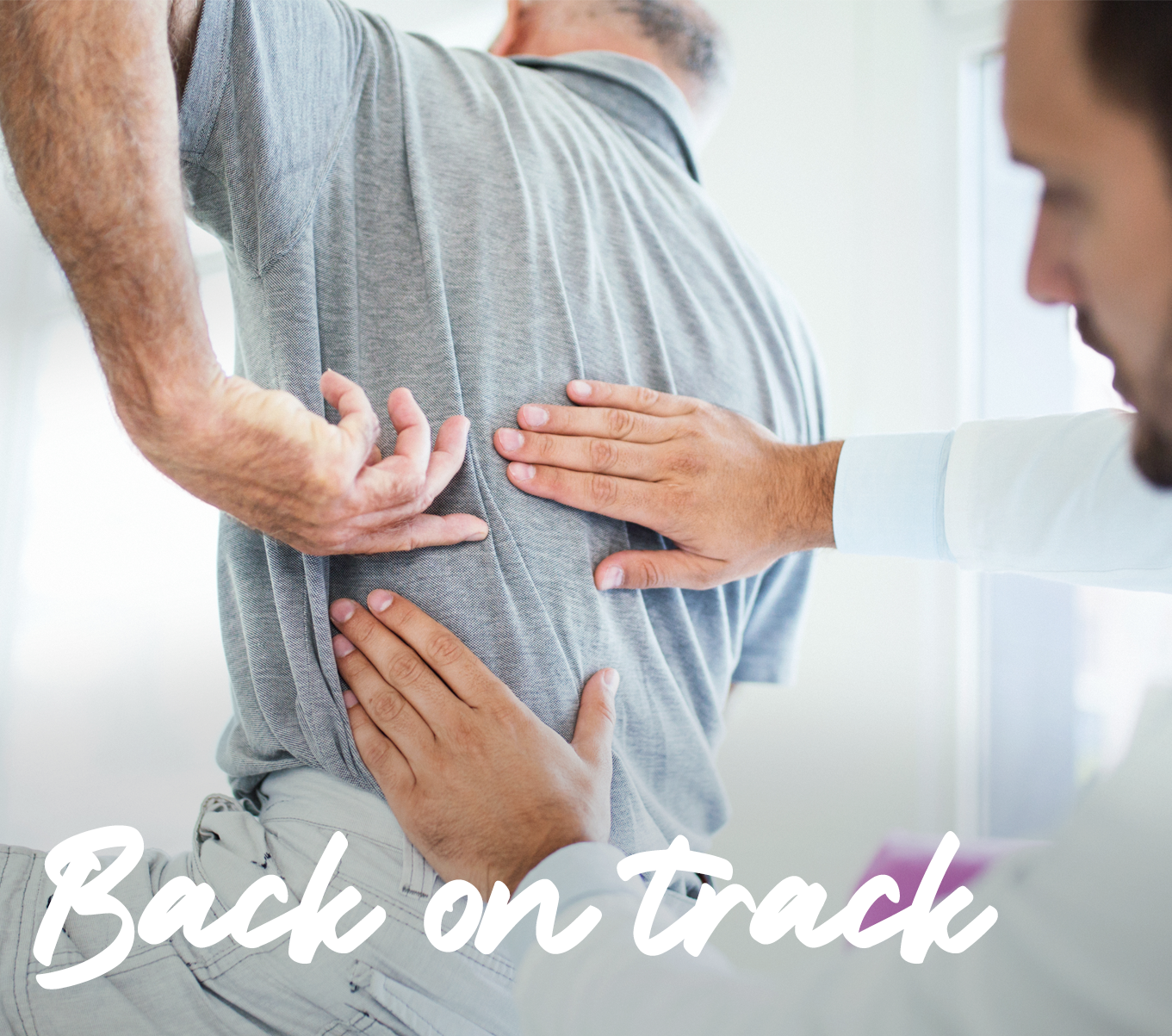 Improved customer confidence and control
Six calendar day turn around between referral and assessment
Nine calendar day turn around between referral and care plan (report)
Program length between date of lodgement and service completion is 24 days
95 per cent client participation
Evidence-based decisions and plans
100%
of team members have upgraded their capacity in some form
52%
of those upgraded to pre-injury duties/pre-injury hours at the six-week post referral (upgrades certified by GP)
92%
avoided further unnecessary specialist review (referral was made by GP at initial certificate)
36%
avoided further unnecessary imaging (referral was made by GP at initial certificate)
Further information is available
Our Back on Track brochure provides further detail on this unique service, including the objectives, the process and importantly, which stakeholders are engaged, for a collaborative and evidence-based outcome. For your copy of this brochure, please make a request via the form below.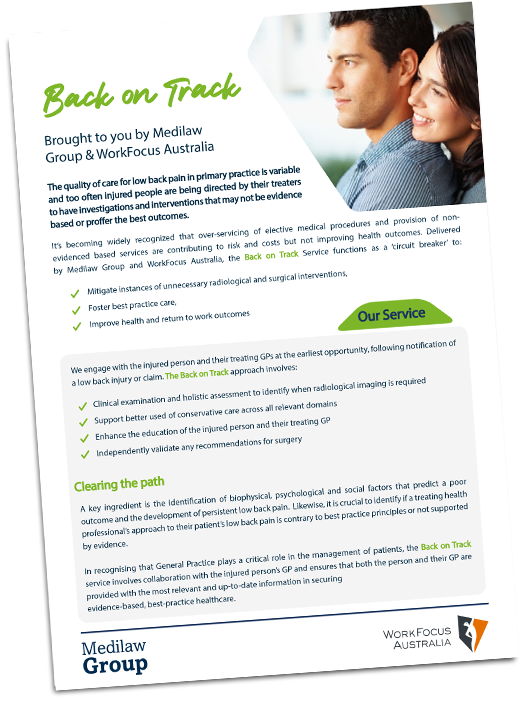 Back on Track has been developed in conjunction with WorkFocus Australia
Since their beginnings in 1989, workplace rehabilitation provider WorkFocus Australia has understood the importance of health and work in the context of life. Now with over 52 national service locations, WorkFocus Australia is wherever their clients need them, when they need them most.
WorkFocus Australia offers a dedicated team of over 250 allied health professionals who use their talents, experience and clinically-evidenced strategies to create personal plans that return people to health and work after an accident or injury.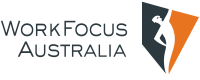 Learn more
If you would like to speak with us about Back on Track, please contact Medilaw and our friendly reception team will be happy to assist you.