Medilaw offers tailored services to assist with claims management, including review of permanent impairment assessment ratings and calculations, and reviews of codes for proposed surgical interventions or procedures
Permanent impairment review
Completion of a permanent impairment assessment is complex.
Our suitably qualified team members, carefully reviews the calculations of Permanent Impairment, based on the detailed report prepared by the examining specialist.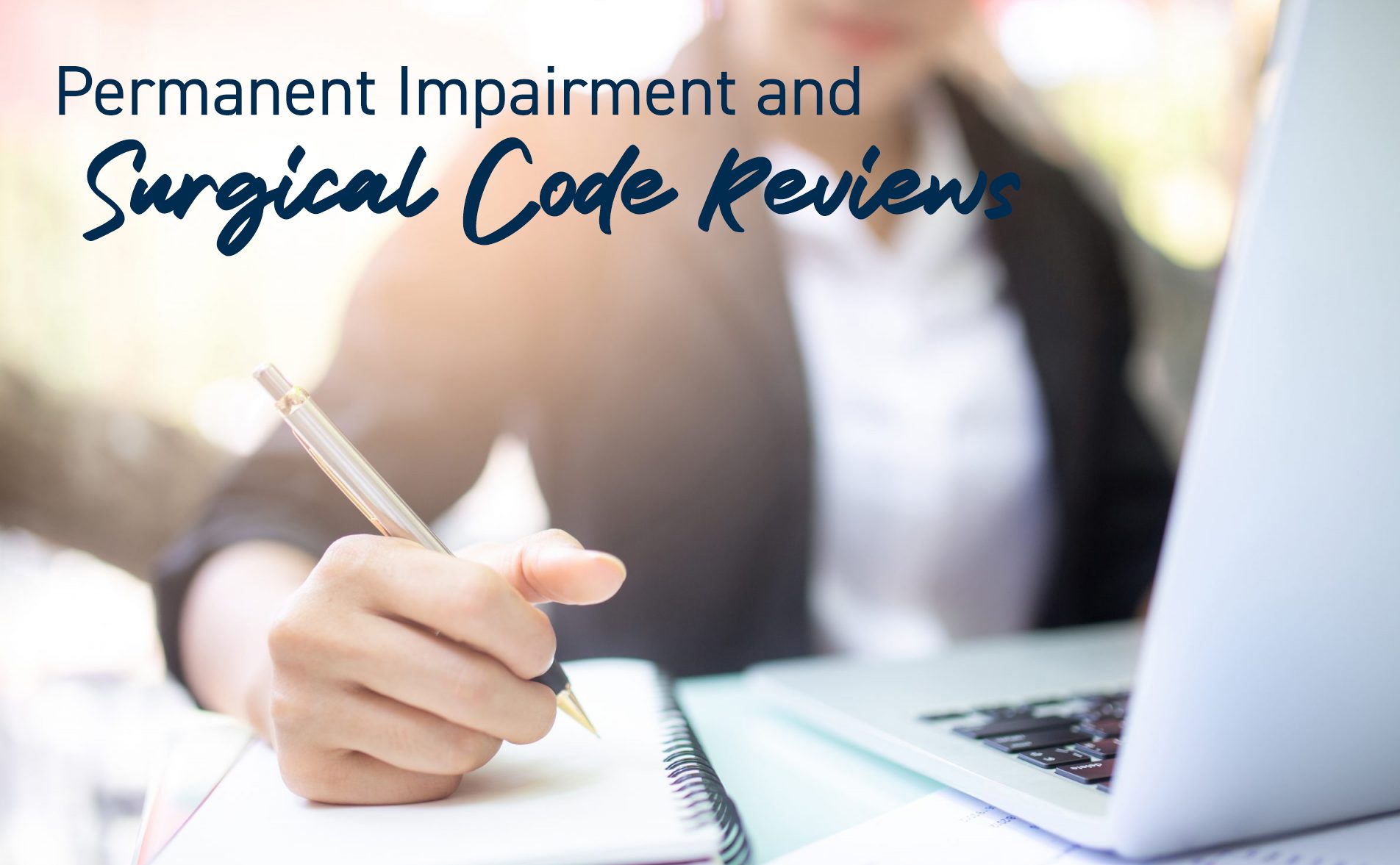 Surgical code review
This involves reviewing the following for a proposed surgical procedure: item numbers/codes, identifying appropriate use, highlighting codes to clarify and recommending codes that should not be used/alternative codes.
This information is provided in a brief report.
Learn more
Contact us today to learn more about permanent impairment and surgical code reviews so that your team can experience better health and recovery outcomes.