Proactive and timely intervention in the event of illness or injury can have a significant impact on recovery. Medilaw offers early intervention consultations and case reviews, neither of which are a medico-legal service.
Early intervention
Intervention can be critical early in the life of an employee claim to reduce the impact and duration of their injury or illness.
With proactive action employers can prevent a course of events that can lead to long-term disability, chronic illness and a failure to return to work.
Medilaw works with employers to intervene early to ensure treatment works for the employee, and they return to work rather than experiencing long-term incapacity.
Our services focus on ensuring diagnostic accuracy and evidence-based treatment pathways are identified early in the life of a claim.
A consultation with an Occupational Physician or Psychiatrist is followed by engagement with the treating doctor to gain alignment and create accountability.
Effective early intervention has been shown to deliver a generous return on investment, especially in the case of employees with poor mental health.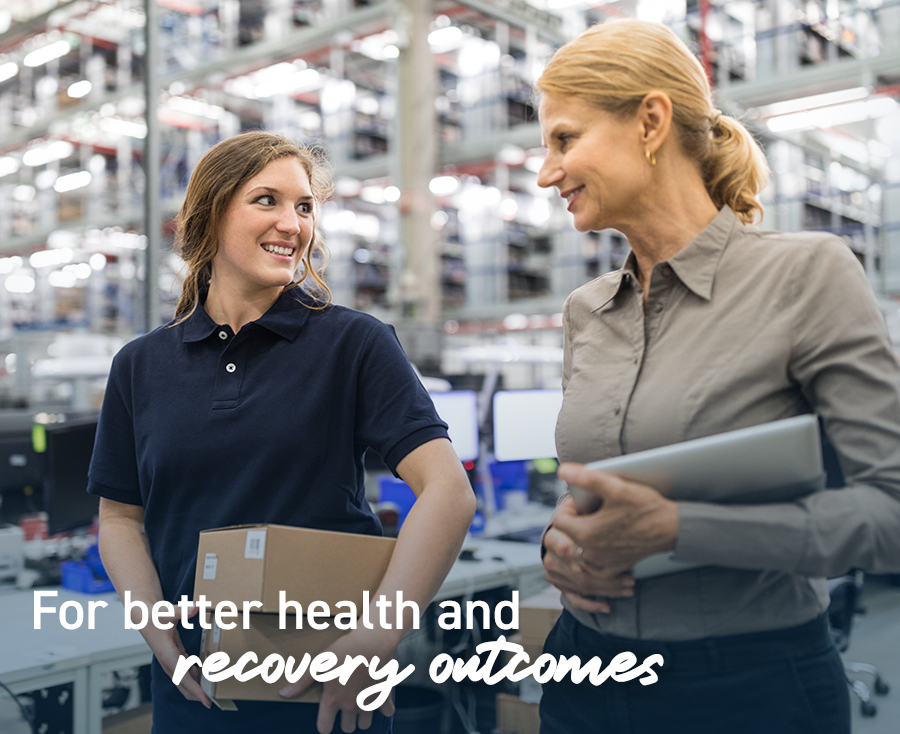 Case reviews
Our experienced Occupational Physicians are available to work with employers to review individual cases and offer medical insights and direction. This service offers support for employers in cases where injured employees do not progress as expected, as an early intervention tool or at any particular pivot point when assistance is required.
Learn more
Contact us today to learn more about our early intervention and case review service so that your team can experience better health and recovery outcomes.