Medilaw's expert team of consultants are able to provide tailored reviews on complex areas of speciality, such as radiology and pharmacy
Expert radiology opinion
In some instances it can be useful to send a case for radiological review, in order to correct any misreadings and mistakes, especially since most compensable matters involve imaging.
In reviewing the initial imaging after an injury the review can show up any mistakes including whether something was missed or even if something was present before the injury.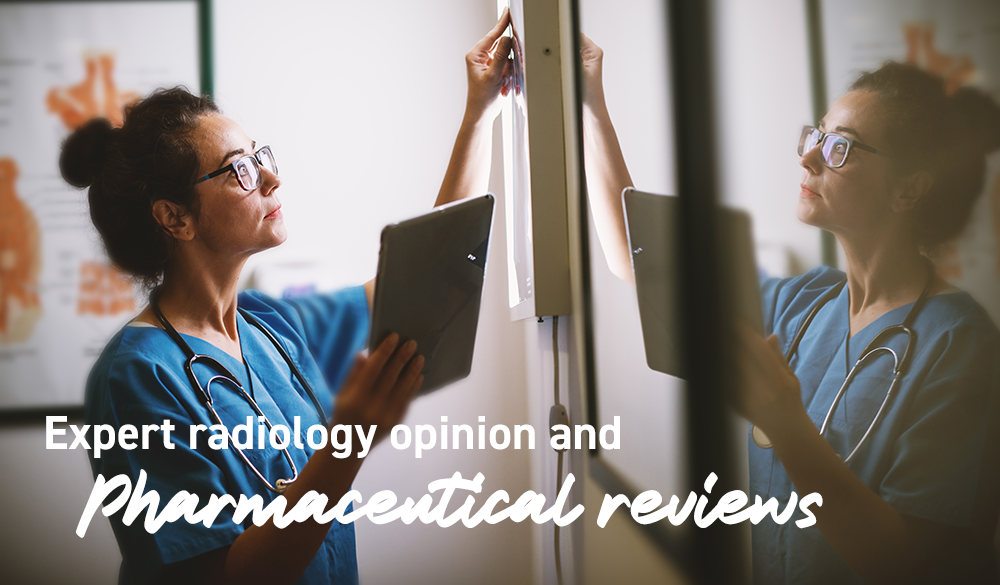 Examples of when you might want a radiological review:
Pharmaceutical reviews
A pharmaceutical review is the appraisal of a client's medication and medication management, followed by a report summarising recommendations to optimise client care and outcomes.
Learn more
Contact us today to learn more about our expert radiology opinion and pharmaceutical review so that your team can experience better health and recovery outcomes.