Many clients with more complex injuries or illnesses require two or more separate independent examinations, with liaison between the doctors so they can integrate their reports.
Multi-disciplinary assessments
A coordinated multidisciplinary review will provide a consistent, informed clinical opinion that considers the various specialties involved and continues to provide a way forward for those involved.
Panel assessments
A type of independent medical examination, a panel assessment comprises multiple specialist medical examinations, followed by a discussion of findings to jointly provide an overarching opinion.
This type of assessment can assist with multiple or complex injuries and conditions, where more than one specialist is needed to assess and provide clinical opinions to assist with the management of that person's case going forward.
A lead consultant is appointed as the panel chair, coordinating the panel consultation and preparing the executive summary to reflect the combined clinical opinion.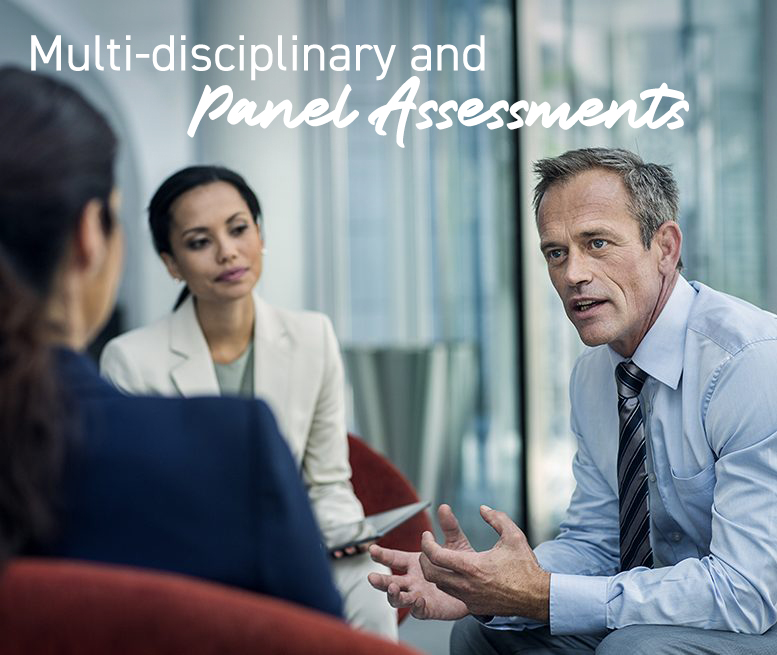 Learn more
Contact us today to learn more about our multi-disciplinary and panel assessment services so that your team can experience better health and recovery outcomes.